Sabore Organic Skincare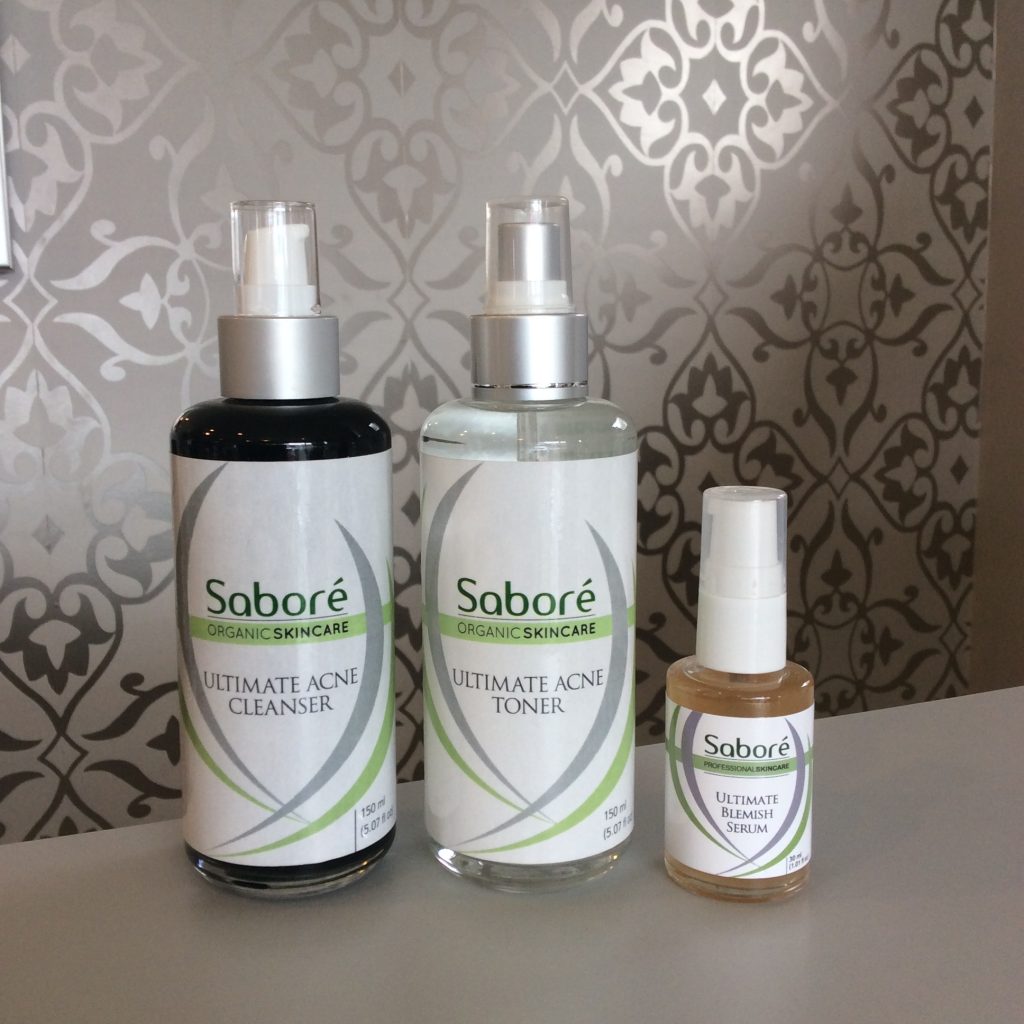 Ultimate Acne Cleanser
This cleanser is packed full of organic acne fighting ingredients that not only assist in clearing your skin but are also soothing to sore inflamed pimples. Treats and clears problem skins without stripping or over drying.
Ultimate Acne Toner
Sabores Ultimate Acne Toner is both skin balancing and acne fighting. Alpha Hydroxies gently exfoliate while fruit acids balance your skin tone. Black Willow bark provides naturally occurring salicylic acid to fight the cause of acne. This Toner does the job without stripping your skin and causing excessively dry or oily skin. DMAE gives your skin a tight and polished appearance while the essential oils get to the root of acne, the ingredients in our formula work together to create a powerful, yet gentle product.
Ultimate Acne Serum
Working in line with Saboré's approach to treating Acne and pimples, without stripping the skin, the Ultimate Blemish Serum has two actions. Firstly, it contains Salicylic Acid to remove excess oil on the skins surface or trapped in pores. Secondly, Seaweed Extract calms and soothes. The combination of ingredients effectively hydrates problematic skin so that it doesn't redden or dehydrate which can cause further problems. Thoroughly researched and tested with outstanding results with an added bonus of leaving skin visibly rejuvenated.