Sabore Organic Skincare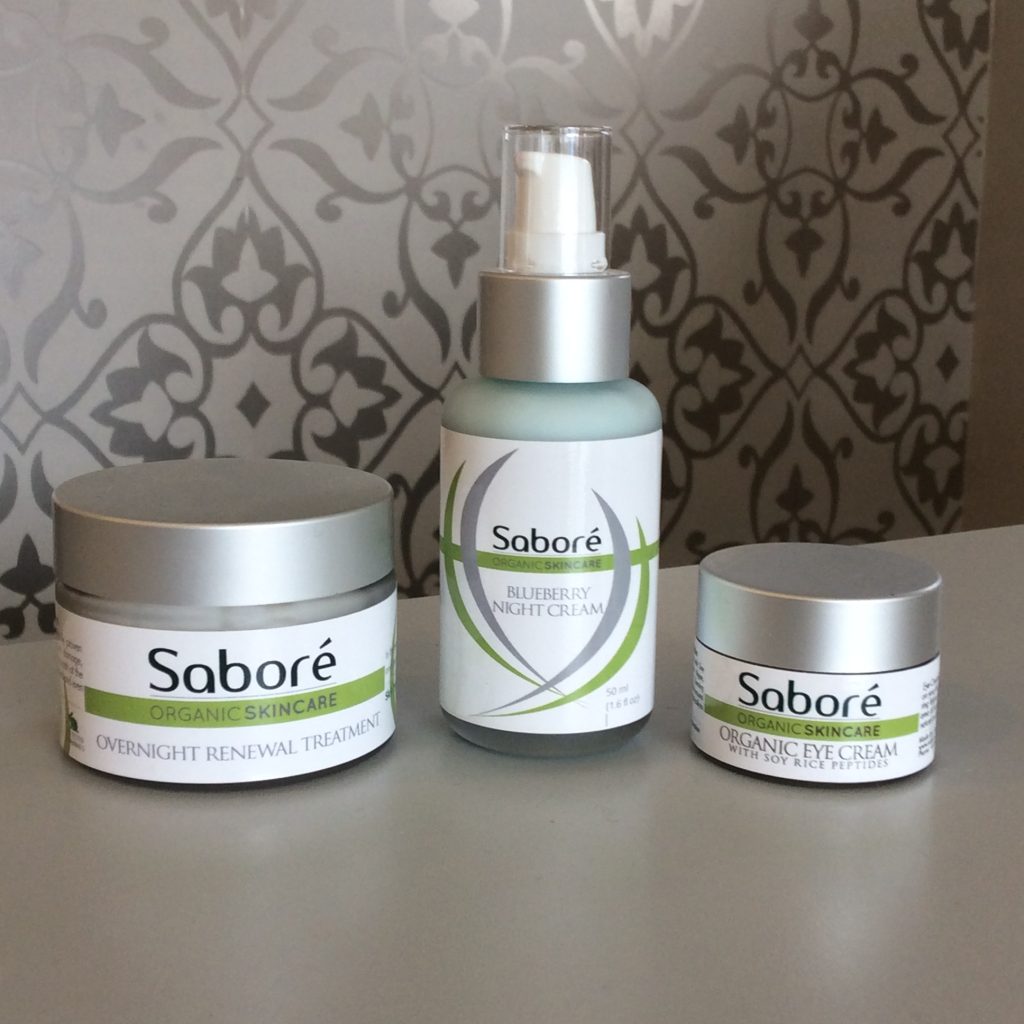 Overnight Renewal Treatment
Filled with the most medically advanced and clinically proven ingredients available. Restore firmness, heal sun damage, increase hydration ,erase wrinkles, smooth texture, nourish at the dermal layer, minimize irritation, increase skin brightness and even out skin tone.
Blueberry Night Cream
Sabores Organic Blueberry night cream can only be described as additive. Refine dry, dull skin with naturally exfoliating AHA's to reveal a polished and smoothed youthful complexion. Antioxidants and Tannin-Rich Blueberries, Alpha Lipoic Acid, Vitamin B, C, E and K combined with the healing and soothing powers of soy to purify and tighten our pores.
Organic Eye Cream
A gentle and rich  eye cream, enhanced with soy peptides, hyaluronic Acid, Lavender, Blue-green Algae, Calendula, Rooibos and Pomegranate Extract. Evening Primrose to retain moisture in the tender and delicate skin around your eyes. Contains Active ingredients that work synergistically to balance, soothe, regenerate and supply moisture.