Sabore Organic Skincare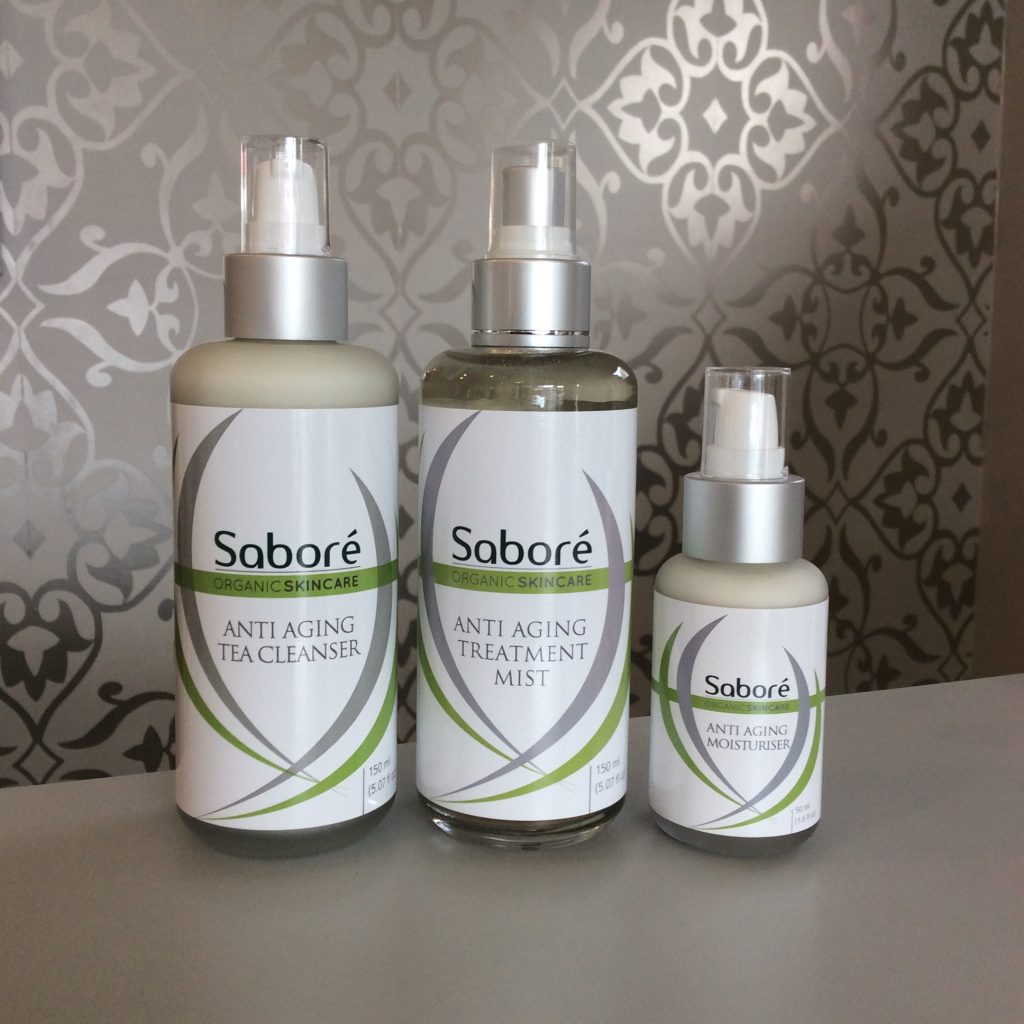 Anti Aging Tea Cleanser
An organic vitamin and anti-oxidant rich cream cleanser that not only protects and restores the skin but also soothes and moisturises with green tea, organic Lavender, Chamomile, Grape seed oil and new clinically proven NZ grape and Kiwifruits. All locked in by the humectant properties of NZ Organic Honey and Hyaluronic Acid.
Anti Aging Treatment Mist
The active ingredients In this mist will heal and restore your skin. Amino acids, vitamin C, Organic sulfur and active plant extracts work hard on sun damage and fine lines. DMAE is an amazing ingredient which gives the appearance of toned and firm skin this treatment spray is results driven.
Anti Aging Moisturiser
A Powerful combination of skin firming and smoothing nutrients, vitamins, anti oxidants, samphira wax (natures alternative to Retinoids) with added clinically proven NZ extract Vinanza Skin Performance Plus Deprived from NZ grapes and kiwifruit.