Organic Colour Systems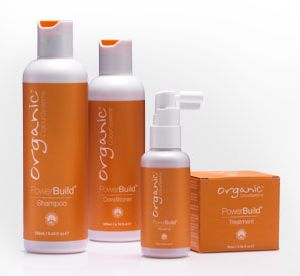 The Power Build Protein building system gives strength and volume to coloured and permed hair.
Contains Sunflower seed and special Wheat proteins for strength and Vitamin B5 to add elasticity and volume.
Prices:
Shampoo – $30.50
Conditioner – $32.50
Treatments from – $33.50
Power Build Revamp
Revamp with natural quinoa and wheat proteins, this powerful combination restores even extremely damaged hair, giving strength, protection and volume. Improves colour retention.
Power Build Revamp – $35