Sabore Organic Skincare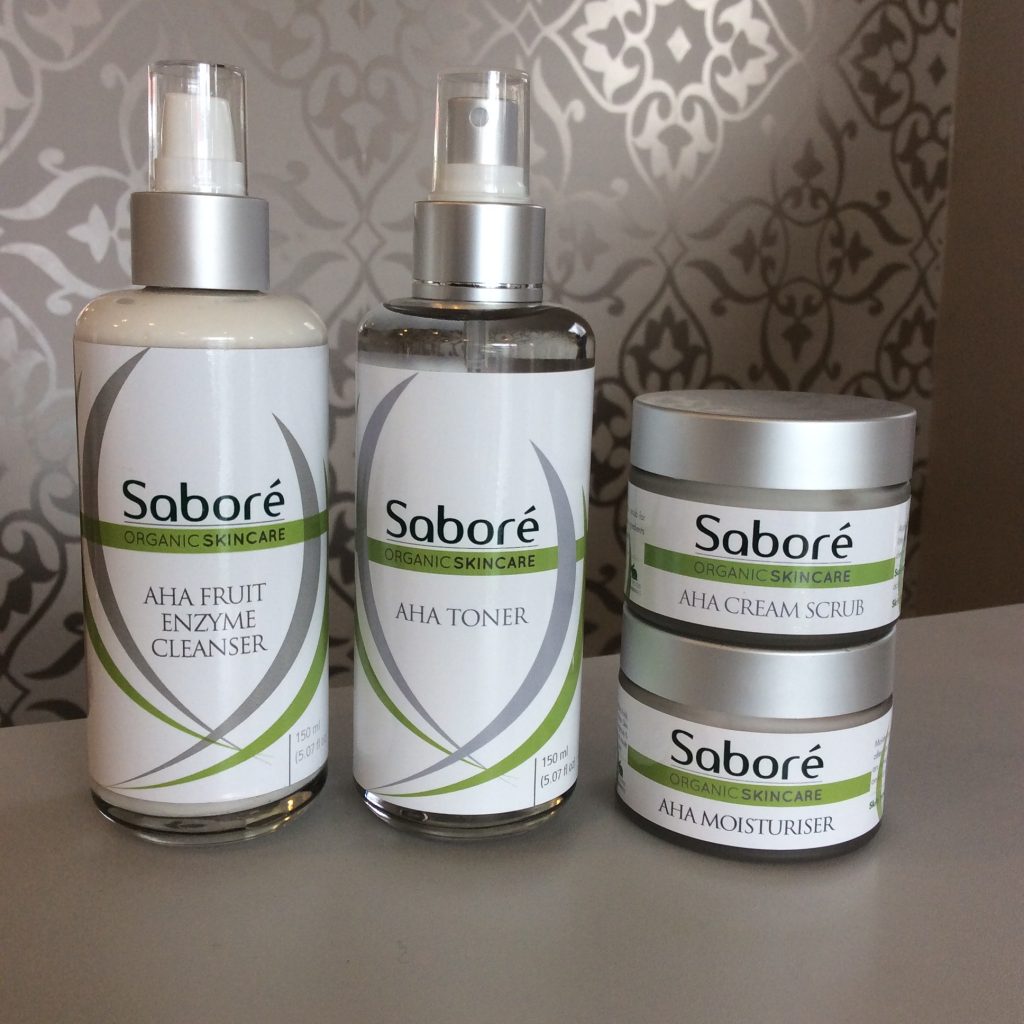 AHA Fruit Enzyme Cleanser
This gorgeous naturally creamy Organic Fruit Enzyme cleanser will have you addicted with its beautiful lemongrass and lime aroma. Naturally and organically dissolves excess oil and make-up without  stripping or harming your skin.
AHA Toner
Our AHA toner is packed full of quality skin loving organic ingredients such as sugar maple, sugar cane, bilberry, lemon, Orange, willow bark, tea tree, NZ Kanuka and Manuka honey, aloe and cranberry. Naturally occurring acids such as Malic,Glycolic and lactic.
AHA Cream Scrub
This very effective Organic Facial Scrub is a "must have" item in your skincare regime for Cellular rejuvenation. Containing only the finest ingredients including; Organic Aloe Juice, Organic Green Tea, Organic Bilberry, Organic Maple Sugar, Organic Cranberry, Organic Orange, Organic Lemon, along with Mango, Rosemary, Willow Bark and Glycolic Acid.. Contains natural Jojoba beads to protect the gentle balance of the skin and in keeping with Saboré's policy to protect the Environment. The ingredients are active yet not abrasive so you can use this scrub every 2 days if required. It will leave your skin silky smooth without becoming dry or red.
AHA Moisturiser
Sabores lightweight rejuvenating AHA Moisturiser uses Alpha Hydroxy Acids, multi-fruit acids, NZ Kanuka Honey and new clinically proven Vinanza Skin Performance plus (Grapes and kiwifruit) for numerous skin benefits. Non greasy and leaves your skin super smooth exfoliated and moisturised. For optimum results use in conjunction with Sabores AHA Fruit