Organic Colour Systems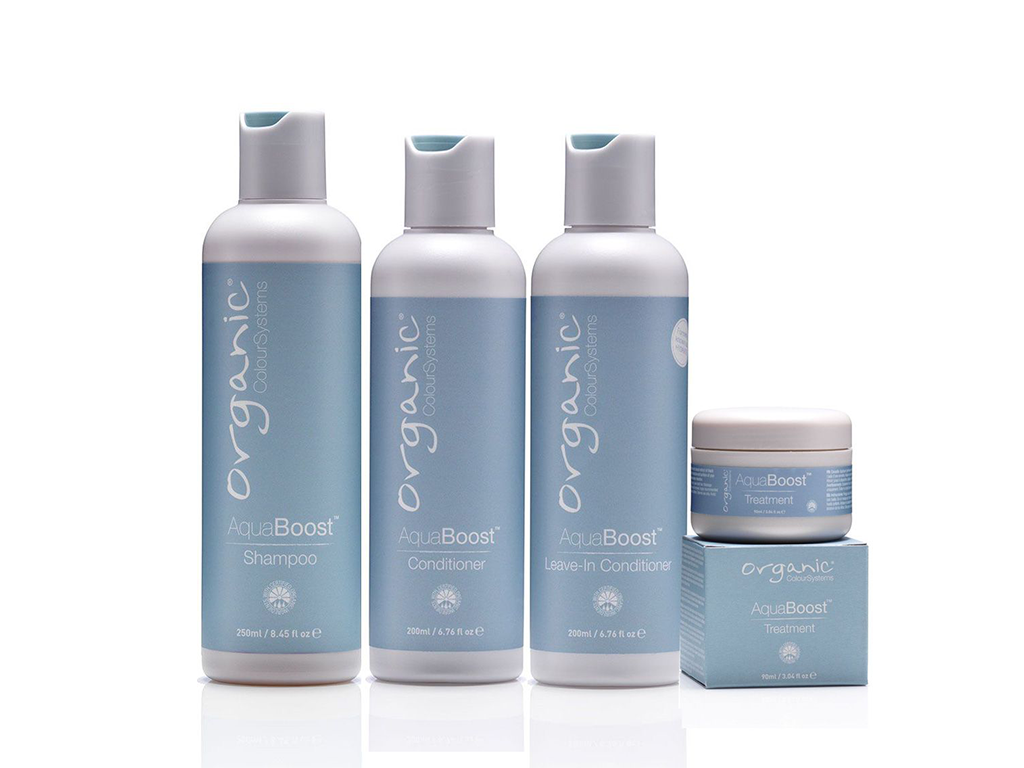 The Aqua Boost Moisturising Care System restores moisture and softness to medium to thick or coloured hair. The product contains Sweet Almond oil and Jojoba to leave your hair soft and protected from external damage.
Has natural wheat protein and safflower phospholipids to help maintain your hairs natural moisture balance, preventing cuticle damage giving amazing shine and suppleness to your hair. Improves colour retention.
Prices:
Shampoo – $30.50
Conditioner – $32.50
Treatment – $33.50
Aqua Boost Leave-in Conditioner – $35