Sabore Organic Skincare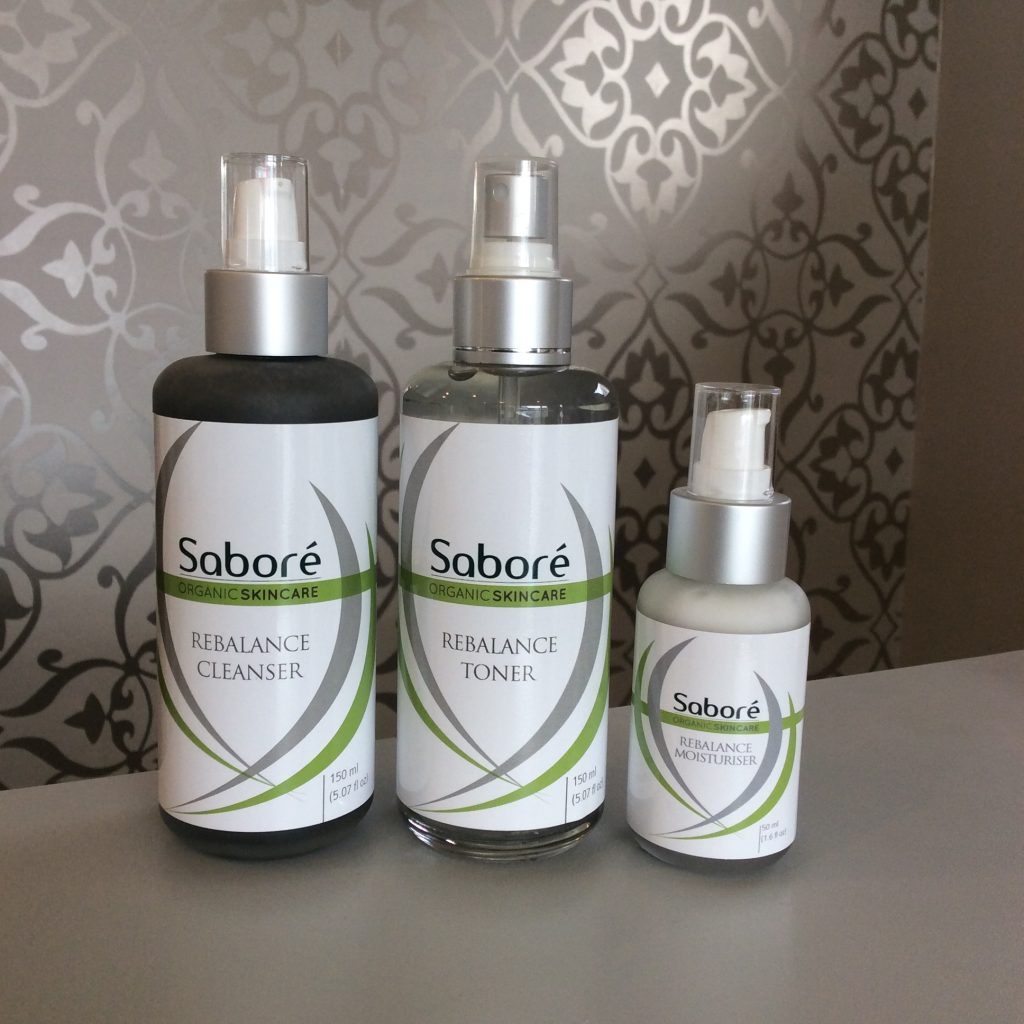 Rebalance Cleanser
The perfect cleanser for stressed, problematic or unbalanced skins. Let it's natural extracts, vitamins and oils moisturise your lipid barrier while rebalancing your skin. Activated charcoal absorbs and gently cleans away the skins bacteria. With added NZ Manuka Honey, vitamin C, Green tea, Rooibos and white tea, to increase antioxidant levels making this a very effective cleanser.

Rebalance Toner
This is the perfect corrective toner for stressed, hyper sensitive,problematic, Acne Rosacea or PH compromised skin types. Packed full of skin soothing, clearing and balancing extracts such as Rose distillate, Organic lavender, organic Calendula, Organic Chamomile, Green Tea, NZ Manuka Honey, Organic Oat straw and Aloe leaf Juice.
Rebalance Moisturiser
Greatly assists in balancing, healing irritation and clarifying the skin. Non-oily but a great nourishing feel that your skin will love. Also creates a protective barrier between your skin and harsh environmental elements.